SERVICES
Professional services for every needs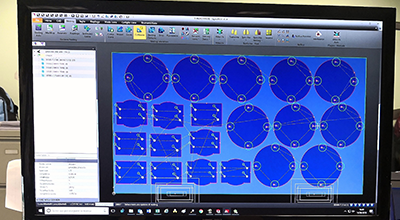 Programming and Development
Our qualified staff develops every customer's request and provides to promptly achieve their special projects when necessary. The work is done in our wide and newly renovated offices using next-gen computers and innovative softwares such as:
Solidworks: a drawing and designing three-dimensional parametric software produced and marketed by Dassault Systèmes. It was specifically created for mechanical engineering, here's why it's particularly useful to design lots of mechanical devices even complex ones.
SigmaNEST: it controls every type of machine, offering versatility to satisfy any necessity. Increasing the productivity and saving precious materials plus workforce, SigmaNEST optimizes production without compromising quality and the working volume. By supplementing SigmaNEST with the design software, the production and corporate in use will allow a complete and efficient nesting solution.
Our Technical Employees work in close contact with those in charge for the carpentries realization to constantly verify that the pieces are perfectly made and, in case, modify and optimize the parts, cutting costs also for the benefit of the customer.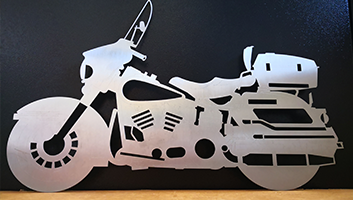 We do light carpentry and we mainly work carbonsteel, stainless steel and aluminium thin metal sheets. We work for third parties and we mainly operate in sector as: alimentary, pharmaceutical, mechanical, oil and ecological.
All of our carpentries start from the cutting of raw materials and are afterwards sorted in their different department, depending on the customer's drawing.